Christmas is coming in less than two weeks and if you haven't gotten yourself a gift for your loved ones… WYD?! When you were a kid, the fact that the holidays are coming may seem like the most glorious thing. But for many of us, who've grown past the phase of being showered with gifts, we've come to accept the fact that we can't always be at the receiving end. Yes, we're all guilty of being lazy or busy (or whatever the excuse is) to get a gift for our loved ones but the holidays are coming and many of us could use a reminder on how to suck less this holiday season.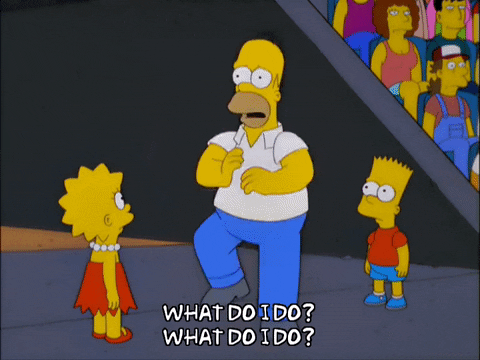 So if you happen not to be at the exact moment in your Christmas shopping journey and are scrambling for ideas, help is here. Thankfully enough, with brands like P&G, you can totally skip the hassle of fighting your way through the crowds in town in search for the perfect gift. It may not be a huge deal to some, and we ought to be grateful for every gift we receive, but that doesn't beat the fact that we all want to give gifts that show that we've put a lot of thought and effort into it!
We recently did a roundup of some of the most practical gifts you could give to your loved ones in our other post and if you haven't checked it out, well, fret not because here's another recap:
Oral B Pro 500 Gift set ($69)
Everybody wants a set of pearly whites and what better way than to brush your teeth with Oral-B's revolutionary Oral-B Pro 500 Gift set! The set comes with a rechargeable handle, cross-action brush head and a charger. Works best especially when you're getting into those hard-to-reach areas.
Herbal Essences Argan Oil of Morocco Shampoo and Condition set ($19.90)
Dry and frizzy hair will be the bane of our existence, especially when you're living in a humid climate like Singapore's. To repair and restore your luscious locks, try this set of Argan Oil of Morocco by Herbal Essences that comes complete with a shampoo and a conditioner!
Gillette Fusion Proshield Gift set ($45.90)
No-shave November is officially over and if you know of someone who's still keeping his fuzz on, we suggest giving him a not-so-subtle gift like this set by Gillette Fusion.
Olay Regenerist Miracle Duo Gift set ($59.90)
What could be better than giving the gift of beautiful skin! If you're looking for a gift to pamper your girlfriend or even your mom, this Miracle Duo Limited Edition set by Olay totally fits the pick!
---
---
WIN! We're giving away the gift sets mentioned above worth $150 each! To stand a chance to win, all you have to do is to visit us on our Facebook page and participate in our FB Giveaway by clicking on this link!