A red lip is like a little black dress in the makeup world — it's perfect for any occasion, be it Chinese New Year, Valentine's Day, you name it! But before we dive into the topic, let's make this clear: Anyone can wear a red lipstick. Whoever said they can't, just haven't found the perfect shade yet.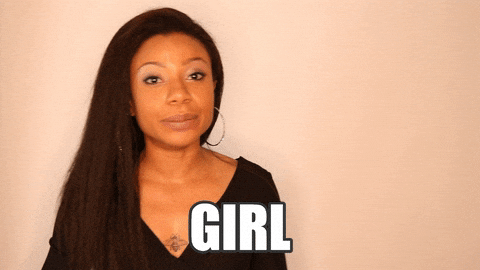 There are tons of red lipsticks in the market but anyone who loves a red lippie knows that CHANEL Beauty makes one of the most iconic shades of all time. A long-standing favourite? CHANEL's Rouge Allure Lipstick, of course.
With Chinese New Year and Valentine's Day coming in full speed, there's no better time than the month of February to rock a bold, red pout. Here, we're uncovering the latest addition to CHANEL's Beauty range and it's going to bring your look to the next level.
Presenting to you: the Rouge Allure N°8.  Fashioned in a red collectable click case, and a chic gold tube, the eponymous Rouge Allure lipstick by CHANEL is the ultimate cult classic for any lip hoarder out there. The lipstick opens as a satin red shade that's faceted with gold sparkles for a luminous pout like no other.
The lipstick also goes on seamlessly upon application and melts into your lips in an instant with just one swipe! Another great reason why you should get your hands on this lipstick is also its amazing formula;  this chart-topper by CHANEL is made of a blend of green tea, sweet almond oil and sappan wood — basically ingredients that won't dry out your lips. (Because dry, chapped lips are literally the worst combos.) With a staying power of your ex that you're trying to forget and a formula that keeps your puckers moisturised 24/7 — put it together and you have yourself a match made in heaven.
So with all the festivities coming up, we're pretty sure finding time to go shopping can be pretty tough to juggle (alongside all the other deadlines you've to meet.) But fret not. If you're planning to get your hands on CHANEL's latest Rouge Allure lipstick, check out CHANEL's latest online store.
CHANEL Beauty debuts their first online store in Singapore and you can get your hands on some of their wide assortment of products celebrating the festive season, all the way till 15 February.
On the website, you can find other online exclusives like their Rouge Allure Ink Matte Liquid Lip, Luminous Intense Lip Colour, Liquid Matte Lip Colour Blurred Effect and many more. Our favourite pick? No doubt, it'd definitely be their Lipstick set that comes with a limited edition CHANEL pouch!
You can also enjoy complimentary gift wrapping, samples, and local delivery when you purchase online at their site. Talk about real convenience! So what are you waiting for? Start clicking away.
---
Available on the CHANEL Fragrance and Beauty online store and in all CHANEL Fragrance and Beauty boutiques and counters in Singapore.